Bangkok impressions II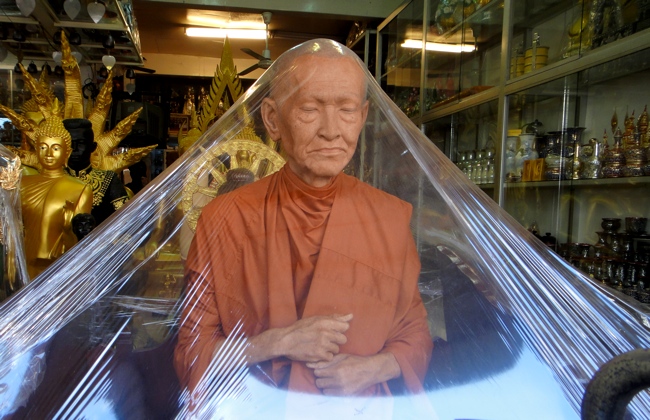 Will this monk finally wake up as soon as you open the plastic?
Two weeks of holiday in Bangkok, with our friends Alyosha, Sarah and Kepler. Loulou's first far away trip.
We love it
. Some impressions to share.
by Ole Chavannes, 19 november 2010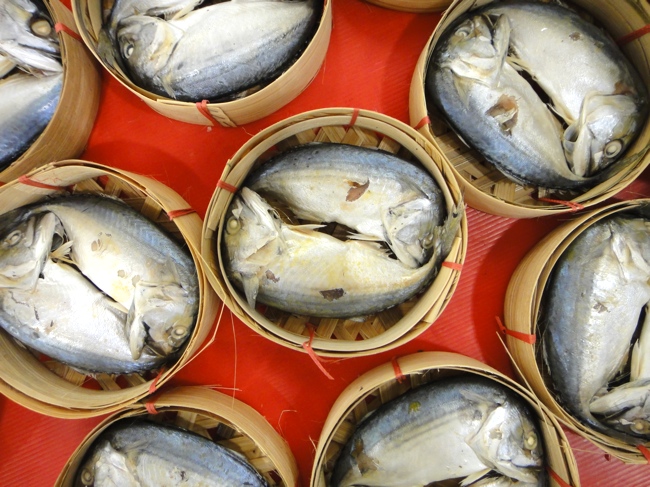 Fish2 in the supermarket.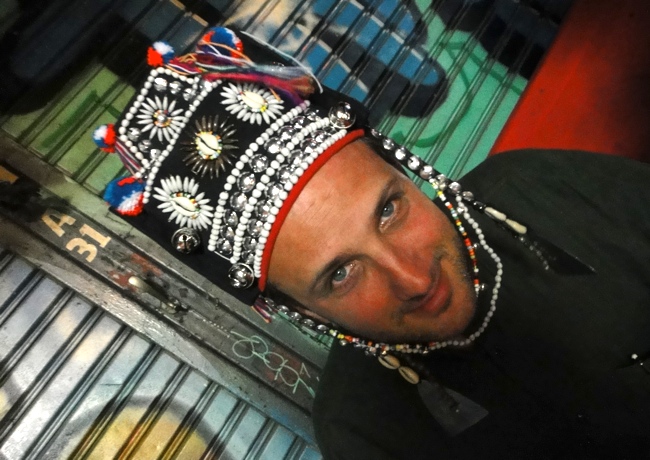 A goofy Akha woman we bumped into (Akha is a tribe from the North of Thailand).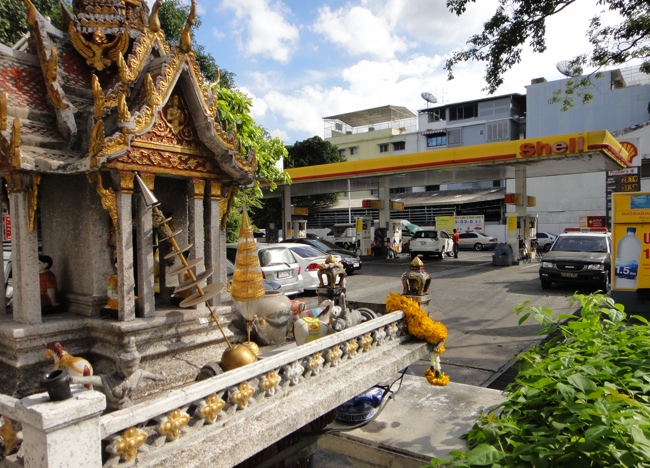 Every house and business has a spirit house here, even devilish Shell.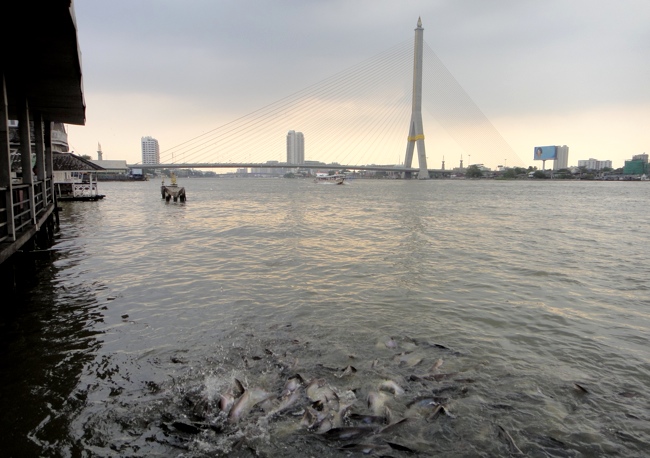 There's lots of fish under the bridge ...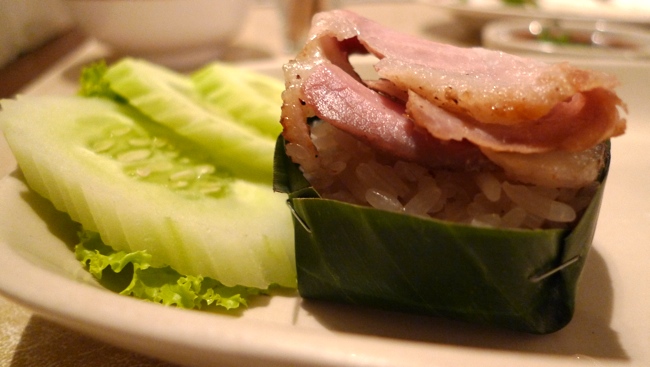 Fried pork on sticky rice in a palm leave basket: delicious2!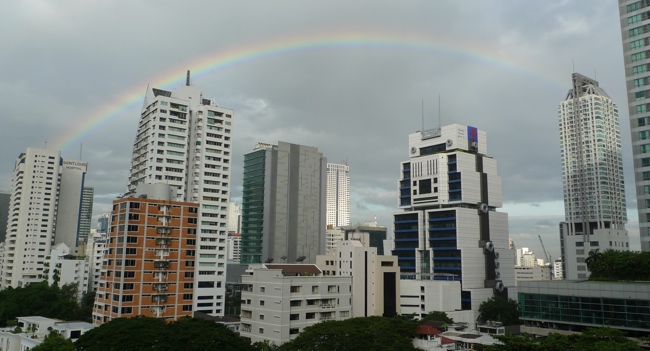 A rainbow across this incredible ugly building: the robot building (our view from the apartment).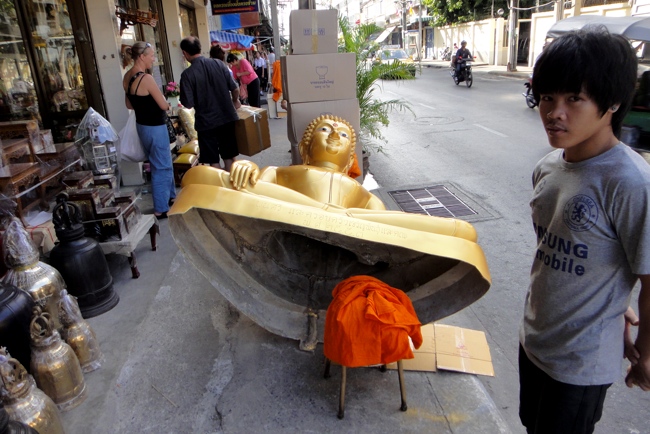 Religions hollow core...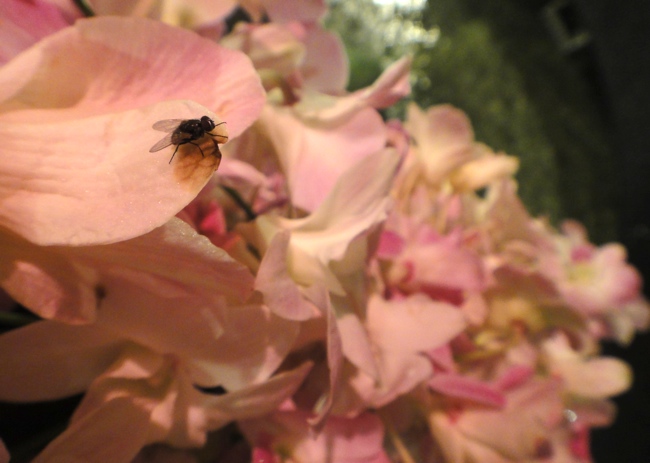 Fly eating orchids.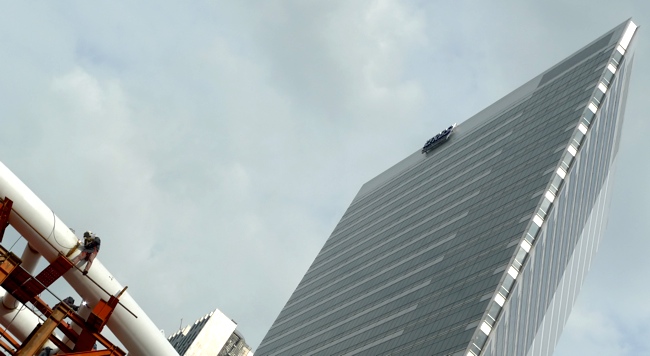 Construction goes on day and night here.
Putih and me in a tuk tuk at night in Bangkok: thanks for the great holiday!
Bangkok impressions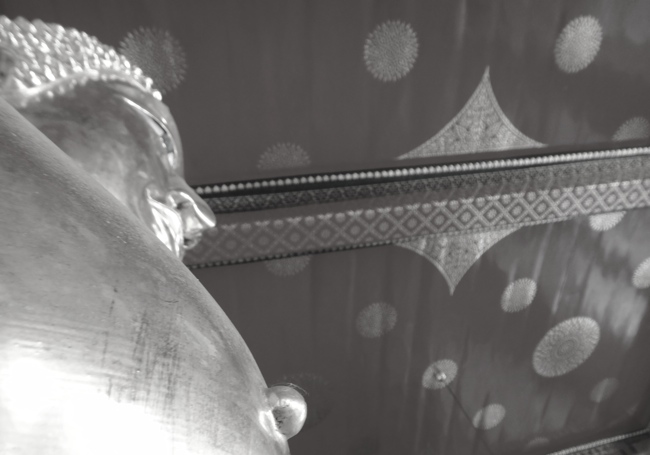 Golden Buddha statue at Wat Pho temple.
Holiday in Bangkok - finally time to update my blog again with some black & white pics.
by Ole Chavannes, 12 november 2010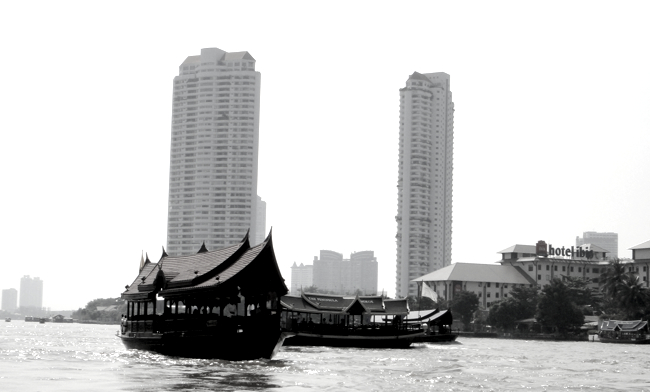 View on the Chao Phraya river.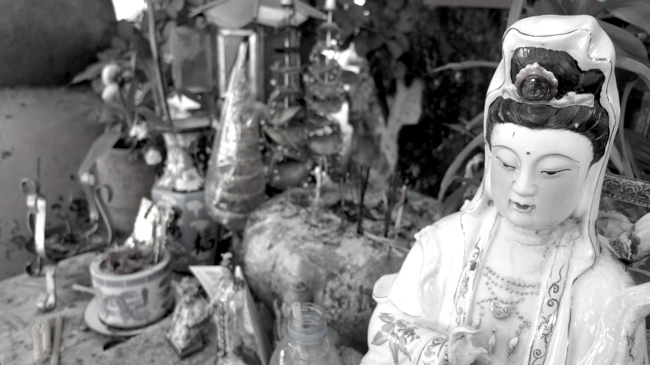 A Thai spirit house; placed in front of many houses, to offer the spirits, who lived there before, a place to stay.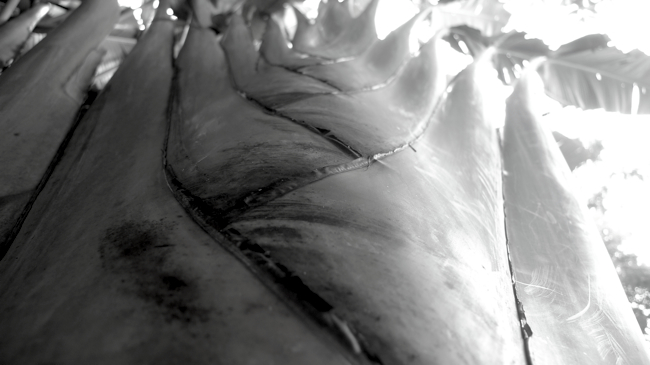 Banana tree, in the middle of Bangkok.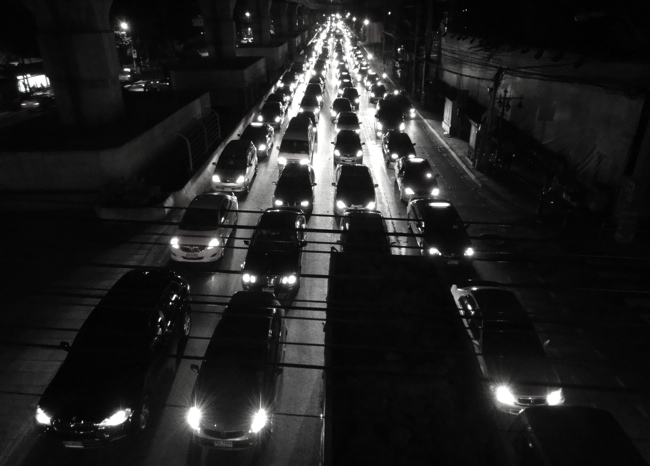 On many roads in the center there is a constant traffic jam.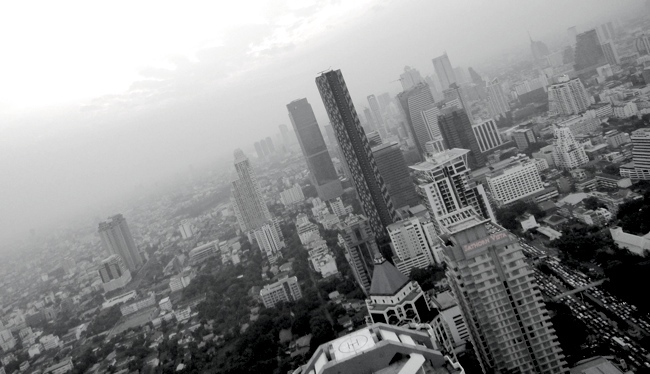 Bangkok skyline from the Bayan Tree building (61st floor).
Help needed for young Merapi victims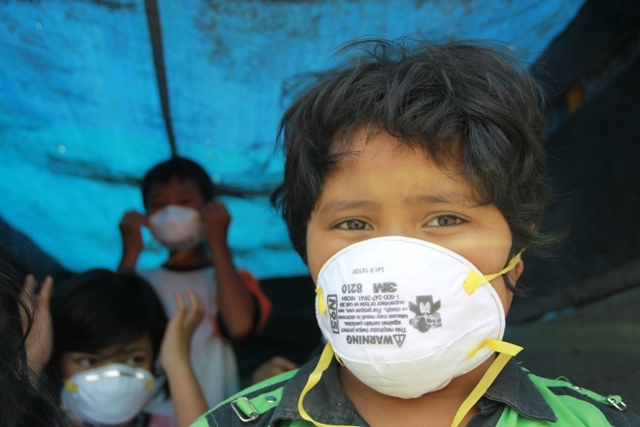 The Merapi volcano on Java keeps erupting, causing hundreds of thousands of people to run. Yogyakarta based child NGO Anak Wayang Indonesia is helping out children with emergency aid, security training and creative trauma relief. If you want to help, please visit
our website
or follow updates at
twitter
. Thank you in advance.
Picture: Ade Wahyudi / KBR68H.
by Ole Chavannes, 09 november 2010